Info Leonlite
21-08-2023
Which Outdoor Lighting Technique is Right for You: Wall Washing or Wall Grazing?
Which Outdoor Lighting Technique is Right for You: Wall Washing or Wall Grazing?
Outdoor lighting isn't just about illuminating spaces; it's an art of creating ambiance and highlighting architectural details. Within the realm of exterior illumination, two standouts emerge: wall washing and wall grazing. Both techniques, though closely named, differ significantly in execution and application. Delve into the nuances of these methods with us, and discover which is the perfect match for your exterior enhancement project.
* Prices seem high? Could be multi-unit packs. Check your cart for details.
Table Of Content
What's Wall Washing and Why Might You Want It ?
What's Wall Grazing and Why Might You Want It ?
Which Lighting Technique Suits Your Style?
concluding thoughts
What's Wall Washing and Why Might You Want It ?
When you're aiming to highlight expansive, smooth walls outside, wall washing is your go-to lighting technique. It's all about making walls glow evenly, casting a consistent, broad light that emphasizes the vastness and uniformity of a space. By setting up lights in a manner where the light beams cover the wall at expansive angles, this technique effectively removes shadows, bringing out the wall's continuous nature. Typically, you'd want to place these light fixtures at least a foot away from the wall to achieve that optimum glow.
Got a remarkable piece of art or a noteworthy sign in your backyard or outdoor space? Wall washing can make these pieces pop. This lighting approach not only ensures the viewer's attention is drawn directly to such focal points but also beautifully showcases foliage near walls. The result? Stunning drop shadows that play on the wall behind the plants or objects. However, if you're trying to accentuate wall textures or specific features, this might not be the best technique. After all, wall washing is designed to provide an even, broad glow, often softening details rather than bringing them to the forefront.
* Prices seem high? Could be multi-unit packs. Check your cart for details.
What's Wall Grazing and Why Might You Want It ?
When we talk about wall grazing in the realm of landscape lighting, we're referring to a technique crafted to bring out the intricate textures of a wall by generating captivating shadows. Unlike wall washing, which aims for a uniform brightness, wall grazing thrives on the play of light and shadow. By positioning directional lights close to the wall—usually within a a foot distance—and casting a focused beam at a specific angle, the texture of the wall becomes the star, each shadow revealing a story of depth and dimension.
Considering the profound impact of wall grazing, it's an ideal fit for walls that boast intriguing features such as vibrant colors, unique textures, or crafted veneers. Ever noticed how the bark on trees can appear almost theatrical when illuminated? Or how stone pillars and classic columns adopt an air of antiquity? That's wall grazing at work. It gives life to statues, carvings, and adds layers to their history. However, a word of caution: smooth, plain walls may not be the best canvas for this technique. And if your wall is adorned with multiple hangings or protruding features, the intense shadows might lead to a more chaotic visual experience than desired. So, always ensure the space aligns with the drama and depth you aim to achieve with wall grazing.
Which Lighting Technique (Wall Washing or Wall Grazing) Suits Your Style?
When diving into the realm of outdoor lighting, wall washing and wall grazing stand out as popular choices, but how do you know which technique is right for you? Much of it boils down to where you position your lights. With wall washing, lights find their sweet spot a bit further from the wall, usually around one foot or more. On the flip side, wall grazing calls for a more intimate setting, with the fixture nestled a foot or even closer to the wall's surface.
Both techniques are stellar at highlighting different aspects of your outdoor space, yet their effects diverge significantly. Think of wall washing as casting a spotlight on broader wall expanses, making it a perfect match for lighting up large outdoor signs or similar features. Meanwhile, wall grazing dances with the unique textures and intricacies of a wall, accentuating every nook and cranny.
But here's the real deal: the decision rests on the look and feel you're after. Looking to underscore the architectural elegance and decorative elements of your outdoor design? You have two powerful tools at your disposal. A closer fixture gives you that dramatic grazing, while a distant setup ensures a wider, softer illumination, known as the washing effect. Each has its charm and distinct flair. Now, it's your move—what ambiance will you set for your space?
* Prices seem high? Could be multi-unit packs. Check your cart for details.
concluding thoughts
Outdoor lighting can significantly elevate a property's appearance, with wall washing and wall grazing being prominent techniques. Wall washing spreads light evenly on flat-surface walls, creating visual uniformity and making walls appear broader and more majestic. Typically, lights for wall washing are positioned at least a foot from the wall, emphasizing large smooth areas without shadows. This method is perfect for lighting objects like outdoor signs or decorative hangings. In contrast, wall grazing highlights a wall's texture by casting shadows. This effect is achieved by placing lights closer to the wall, usually a foot or less, accentuating wall features, textures, and other intricate details. This technique is ideal for textured walls, stone pillars, or sculptures. The choice between wall washing and grazing hinges on the desired effect and the features being highlighted. Both methods offer unique, visually stunning results, depending on fixture placement and the look one aims to achieve.
FREQUENTLY ASKED QUESTIONS (FAQS)
Author
INFO-Leonlite
Tags
Outdoor lighting
Flood light
Wall Washing
Wall Grazing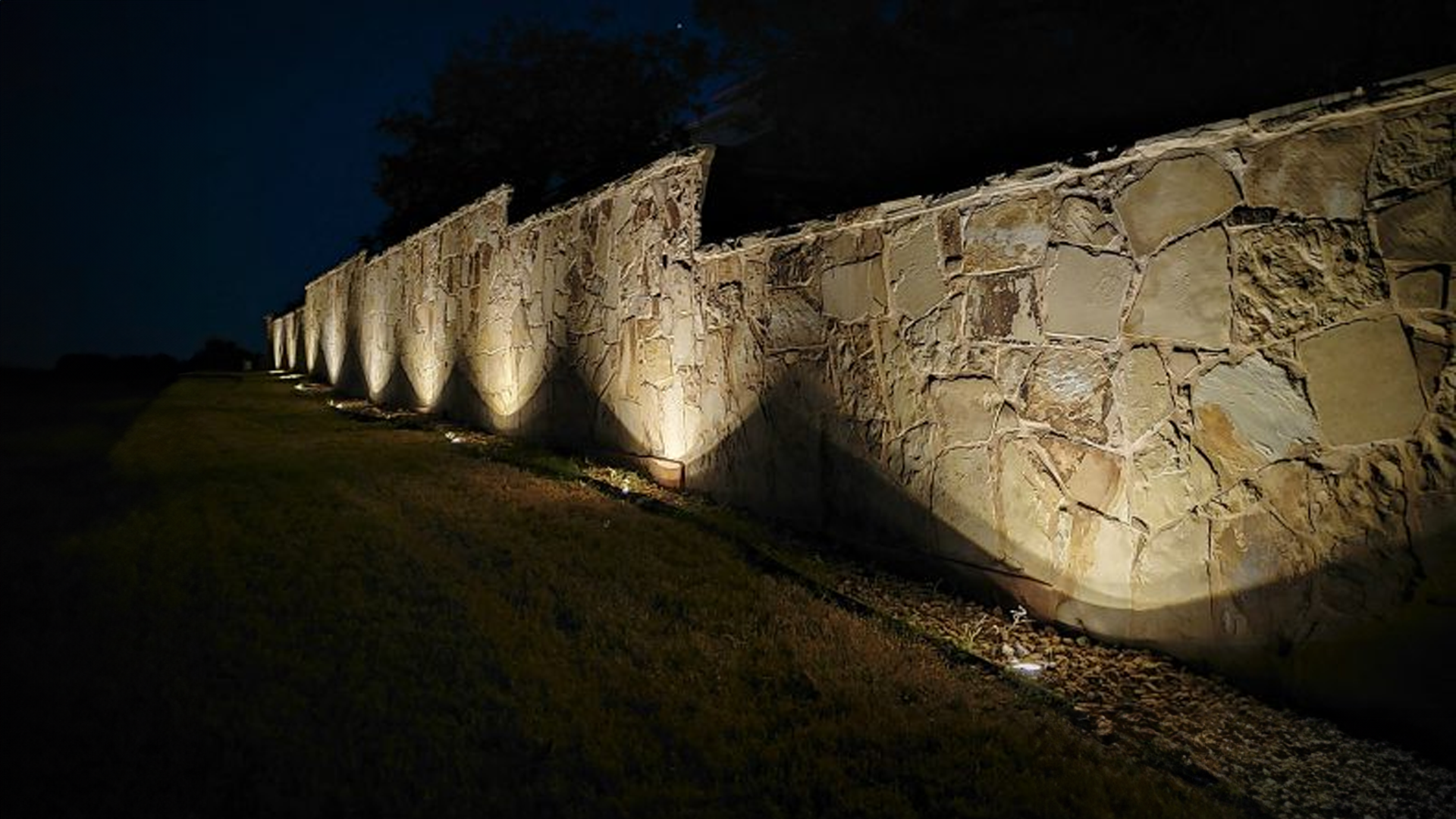 Aug 27, 2023 TORCHSTAR CORP
Mar 17, 2023 Info Leonlite